"Movement is life, and life is movement!" (Aristotle)
Recognition history? - Aye aye, captain!
Now you can view the history of requests without losing sight of any recognition) Rather, go to the page of your personal account and click on "Recognition history". You can not only view the results of past recognitions, but also download them to CSV (click on the button below). Everything is for you)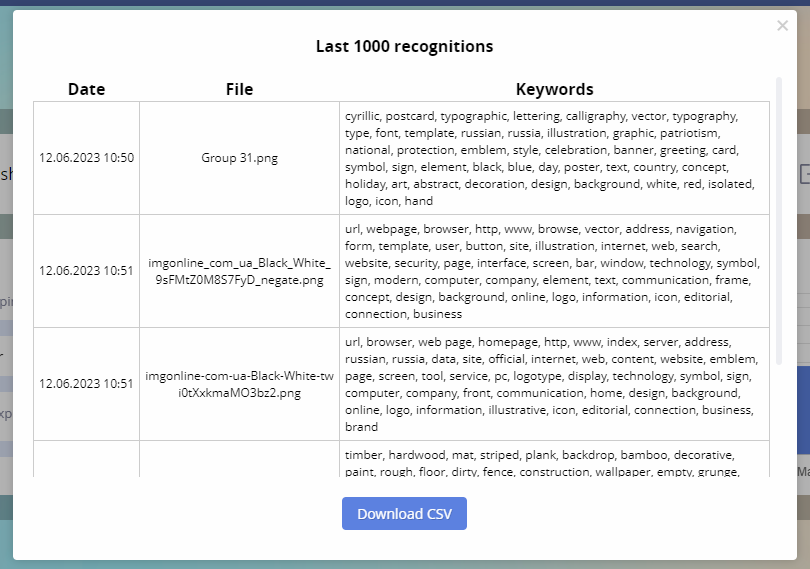 Keyword generation under control
Previously, by default, 50 keywords were generated in 1 recognition. Meet the novelty - the ability to specify the number of generated keywords. Go to settings and set the desired value. In addition, it became possible to automatically add the given words. This will make it easier to work with files generated by the neural network, for which you need to add tags such as "Generative AI", "Generative", "AI".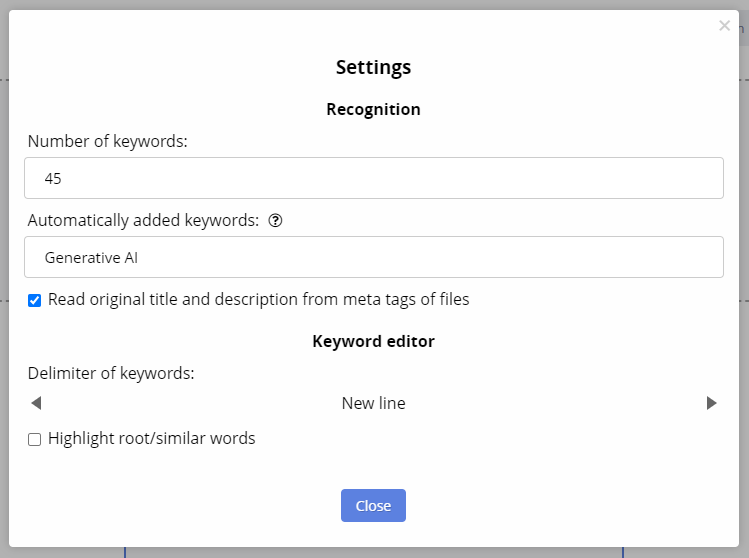 Give away the moorings! Setting up CSV export
You did not wait, but we have already prepared everything. Now you can export multiple formats at once! So, stop, let's go in order. Click on the settings button to the right of the "Download CSV" button:

Here you have the following options:
multiple format options
ability to export file names without specifying the extension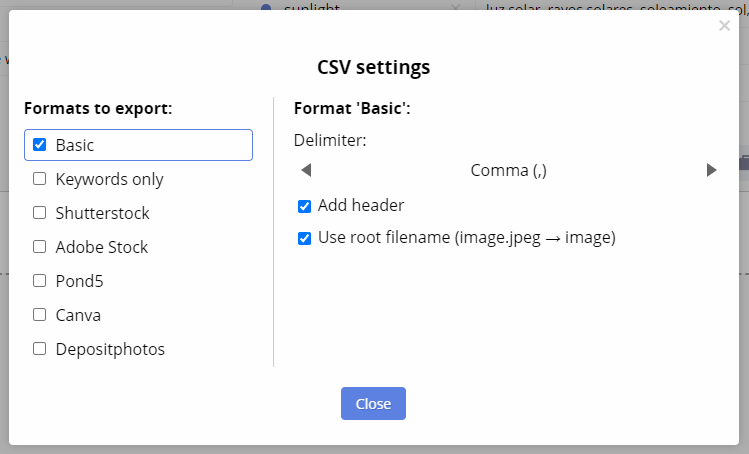 Raise the sails! Optimization on the way)
With sails, the ship will move much faster, and our program will become faster. Now, by default, if the jpg/jpeg/png file already has metadata with a title and description, then they are automatically picked up (and will be exported in CSV). The work with a large number of files at the same time has also been optimized. Well, let's not waste time)
Seven feet under the keel!
Work on the go right from your phone at any time of the day or night, as IMS Vision is mobile-friendly and works great on tablets. Don't forget that the IMS Vision ship has a coupon code "VISION" that will help you to take the lead with 30% DISCOUNT on subscription plans. Hurry up, get the right plan: https://vision.imstocker.com/en/prices. It's time to go... Subscribe to us on social networks (https://t.me/imstocker_en - here we publish our news) and write your suggestions and recommendations in telegram chat (https://t.me/imstocker_chat_en) or send a feedback form (https://imstocker.com/en/page/feedback?product=ims-vision). See you soon, dear users)