Improved program auto-update
In previous versions, the update was installed automatically (until it broke in the Windows version for reasons beyond our control ...) This was not always convenient and sometimes interfered with the creative process. Now, firstly, it works again on Windows, and secondly, the user himself takes control of it.
As soon as we release the next version, you will have a pop-up window in the program with a brief description of the improvements and the option to start the update process or postpone it.
Connection settings, CSV templates, metadata sets
We have redesigned the program settings section, now you can manage connection settings, CSV templates and metadata sets in one place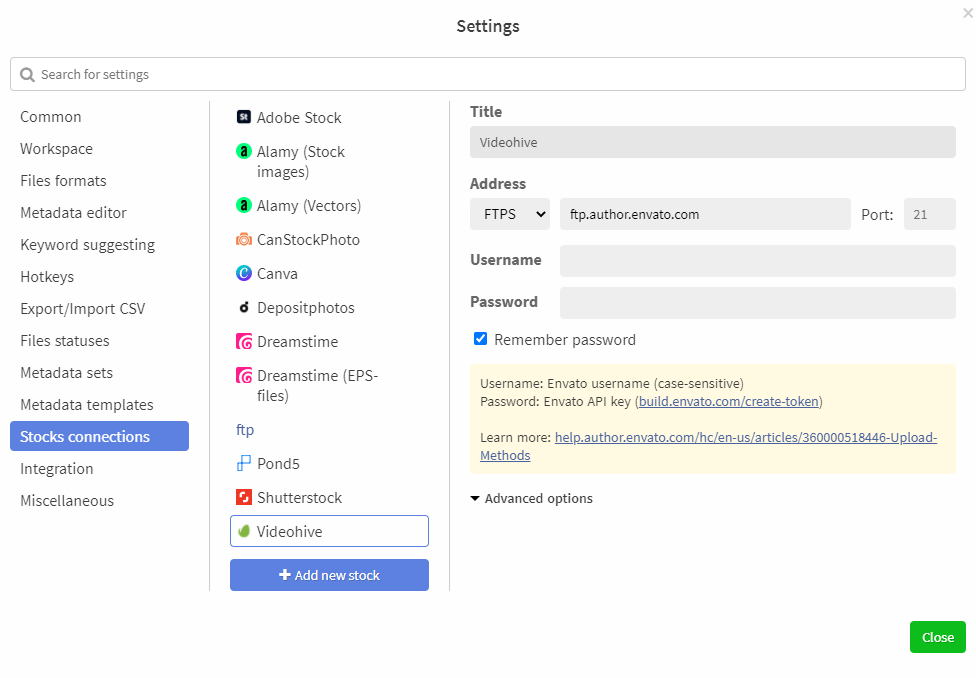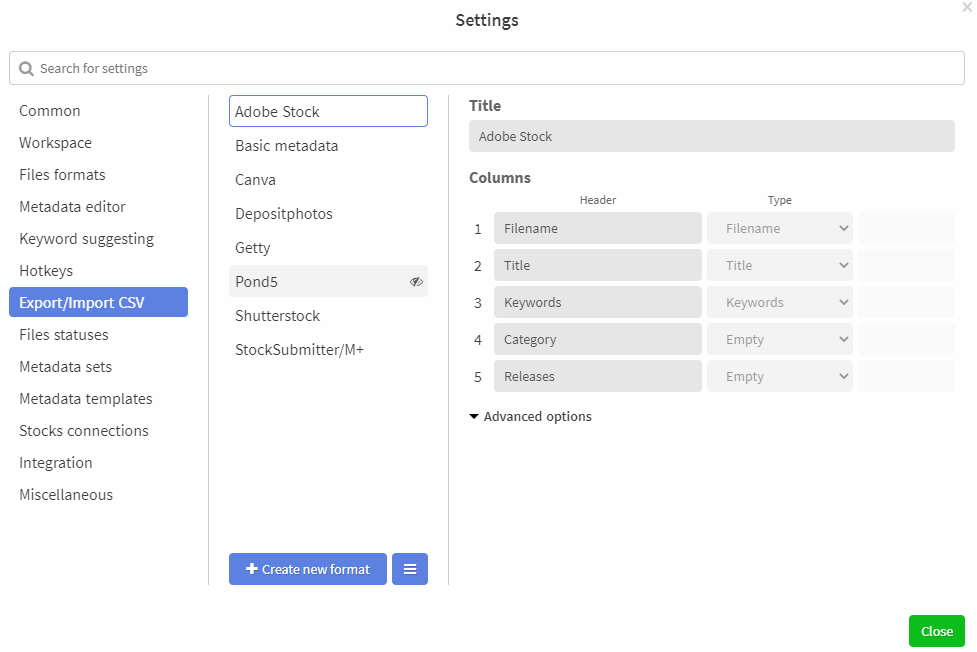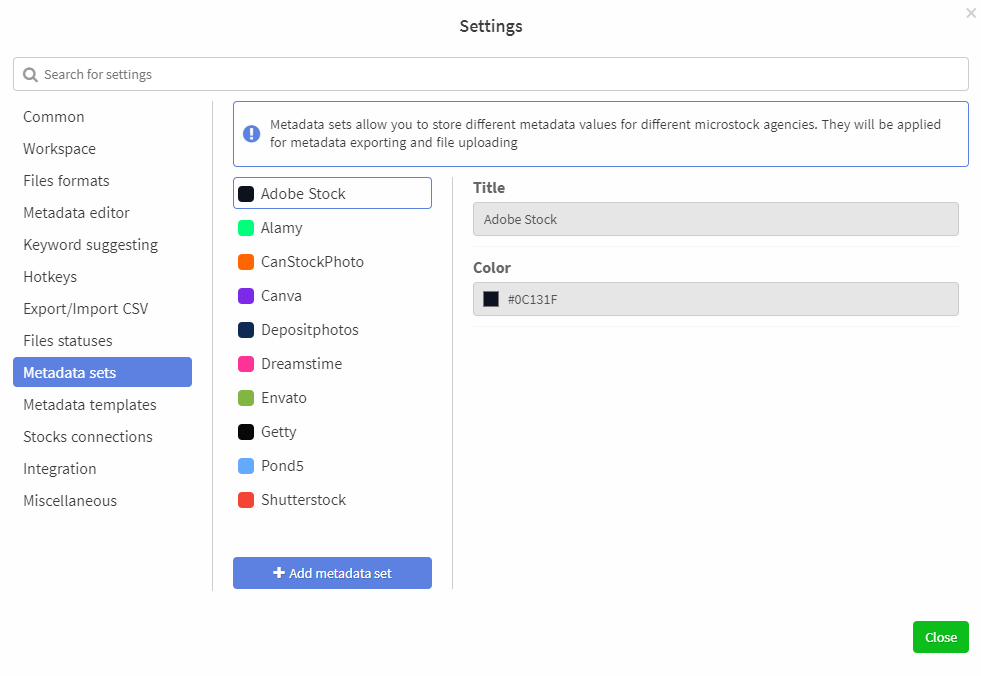 In addition, ImStocker has always been aimed at maximum usability, which can only be achieved by fine-tuning the program for yourself. So now you can hide unused elements. To do this, click on the crossed out eye located to the right of the selected element.

If you decide to restore an item, go to the settings, select the section you need (CSV templates, connection settings or metadata sets) and click on the arrow located to the right of the selected item.

Ability to create a CSV format from a template
Now you can create a template by simply uploading a CSV file. The program will do everything for you. To do this, click on the blue drop-down button with 3 white horizontal lines and select "Create from Template".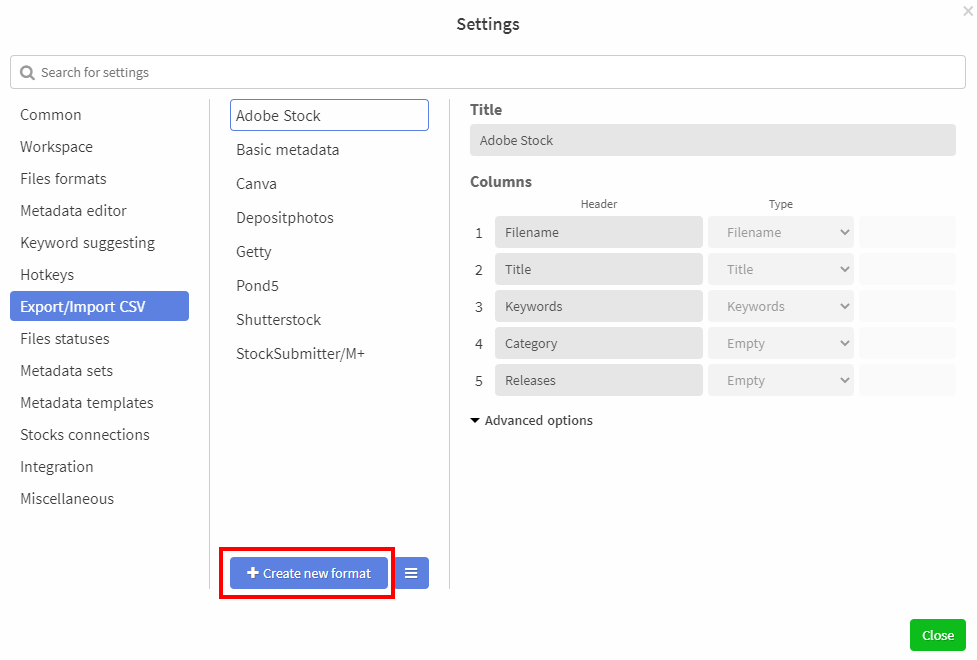 Then select the file and click the "Open" button. New CSV format is ready!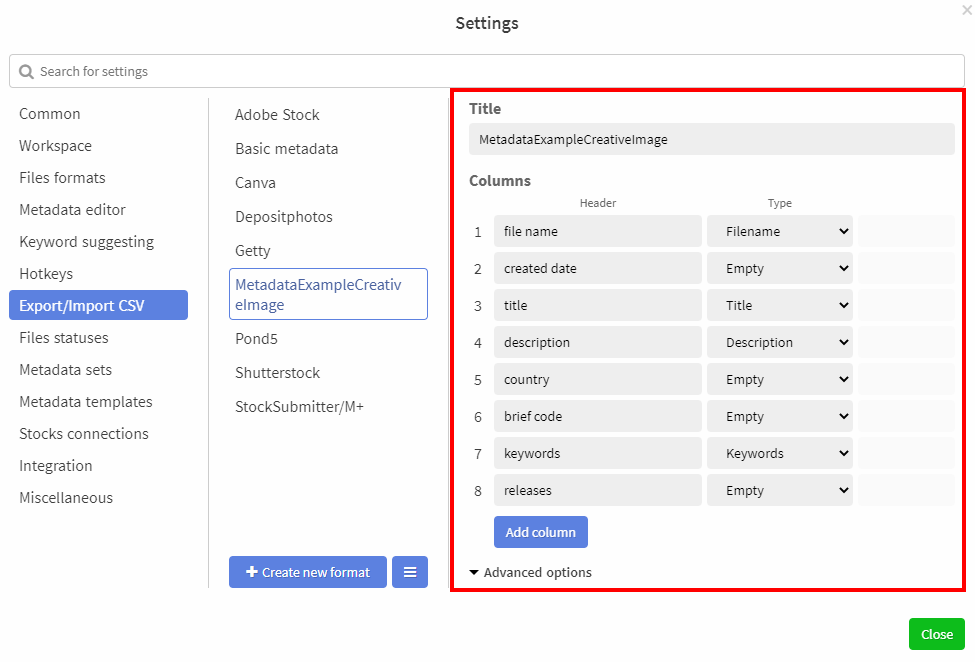 Other improvements
We added Videohive to the list of standard FTP connections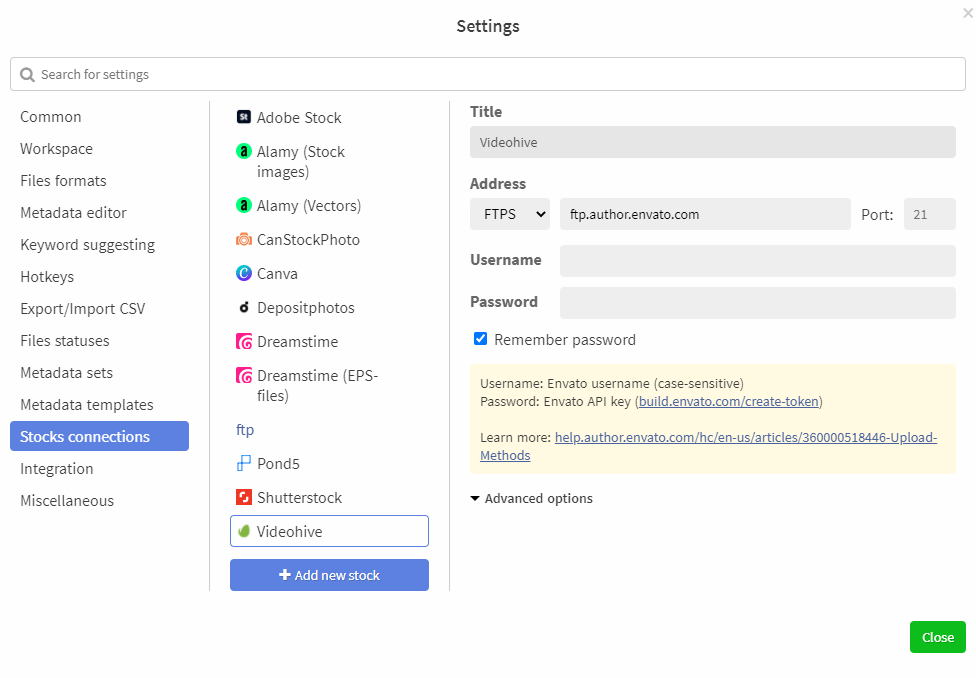 Now in the dialog box "About the program" the license expiration date is indicated and the program warns the user several days in advance about the expiration of the license

Also in the new version:
Loading current metadata in word search has become faster
Fixed a bug with auto-replacement in keywords and other metadata. The resulting duplicate keywords are now removed
Fixed saving playback speed when switching between video files
Metadata analysis displays the total number of words. Removed crosses in the list of keywords
Improved search by settings
Colors are selected through a specialized element
Added display of license validity period when hovering over the main menu and in the "About" window
Added csv extension when exporting metadata, even if it was deleted
Fixed "Skip" button when generating vector and video previews
Fixed issue when generating video preview "Reference QT chapter track not found"
Added the ability to copy text in pop-up messages and other metadata window
Fixed "error : cannot read properties of null (reading 'compound')"
Fixed an issue on MacOS when it was not possible to remove a file from selection
So we have revealed all the secrets of IMS Studio v 1.6.0. It's a little sad, but we don't say goodbye. After all, in the future we will find something to surprise you with. See you soon, dear users)