Sidebars customization
ImStocker has always been aimed at maximum usability, which can only be achieved by fine-tuning the program for yourself. Therefore, we add all the new settings for the interface of our program. The queue has come to setting up side panels: now you can move them from left to right, move between themselves, and even hide unnecessary panels.
This can be done by simply dragging the panel title and moving it to the desired location (also added a new button to display right panel titles)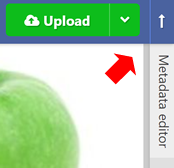 Or through a new settings block "Workspace" → "Side panels"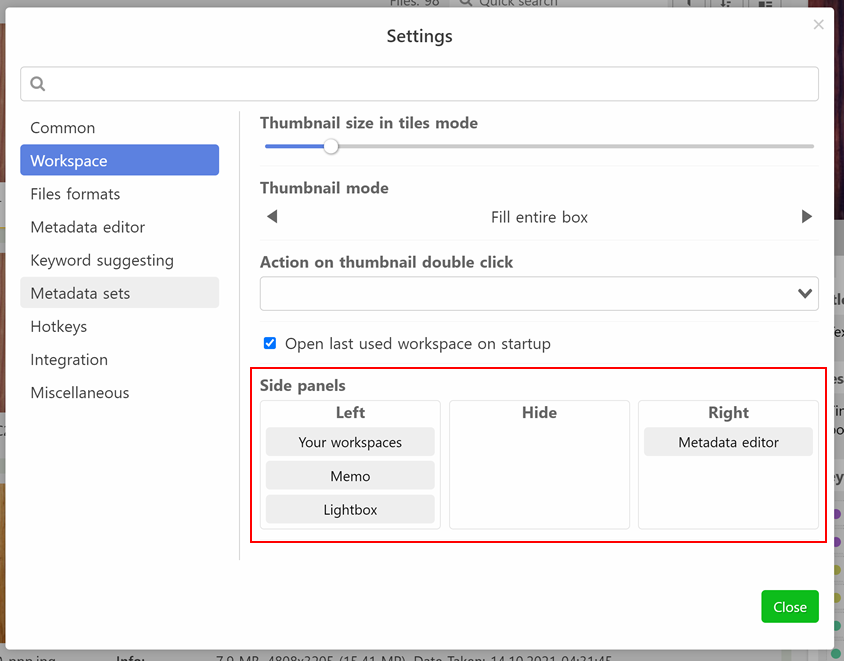 Refinement of the hotkey settings panel
In the new version, we have also improved the hotkey settings panel. An additional tab "Hotkeys list" has appeared, in which you can view all assigned hotkeys in one list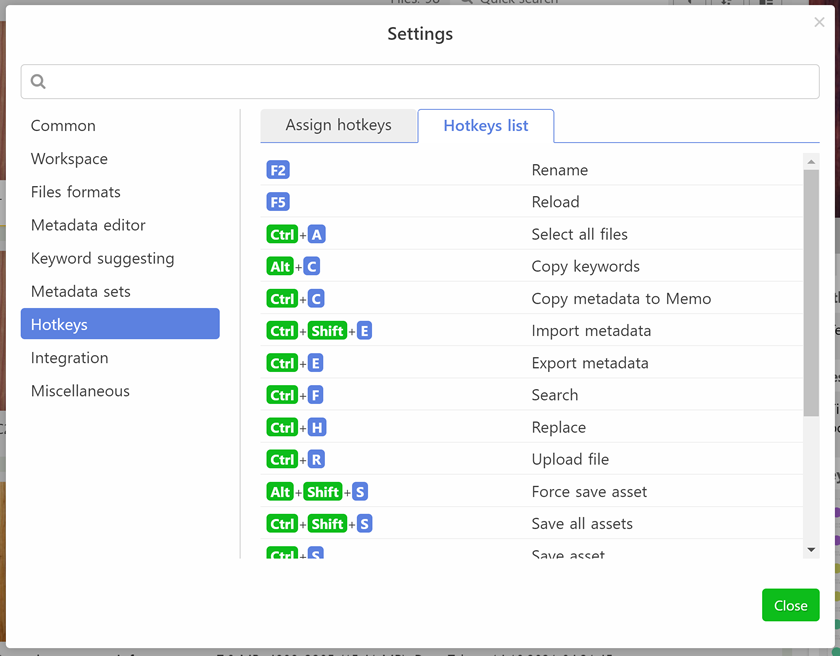 In addition, now when you try to assign a hotkey that is already in use, a corresponding warning is displayed. In this case you are also prompted to specify the order in which commands are executed. Thus, it is possible to create some sort of "macro commands". Then, with a single key, it will be possible to automatically perform several actions, for example, 1) convert plural keywords to singular, 2) remove keywords exceeding the limit, and then 3) sort them by popularity.

Other improvements
New button to add files to the Lightbox panel, in case the Lightbox is not empty
A new settings section "File formats" has been added, in which the settings items related to specific file types have been moved
Added the function to save metadata to the built-in section of SVG files (disabled by default, can be enabled in the "File formats" section in the settings)
Selected video playback speed now is saved when you switch between files. The function can be disabled in the settings under "File formats" section
Fixed updating state of metadata check icon for files placed in a Lightbox after restarting the program
Fixed an issue with an error when exporting metadata
Fixed tooltip for the button to active filters of the selected workspace
You can download the update from the link: https://studio.imstocker.com
Mac users can get the new version by using the auto-update feature. Auto-update of the Windows version, unfortunately, will not work for a while, you need to download and install new version by yourself.