Hello, Dear User of ImStocker services!
We are pleased to announce that if English is not your native language, then using ImStocker Keyworder will now became much easier. All because of our new feature - Keyword Translation.
The main window of ImStocker Keyworder now displays the language that is currently being used for translation.

When you click on this element, it opens a popup window in which you can select your native language.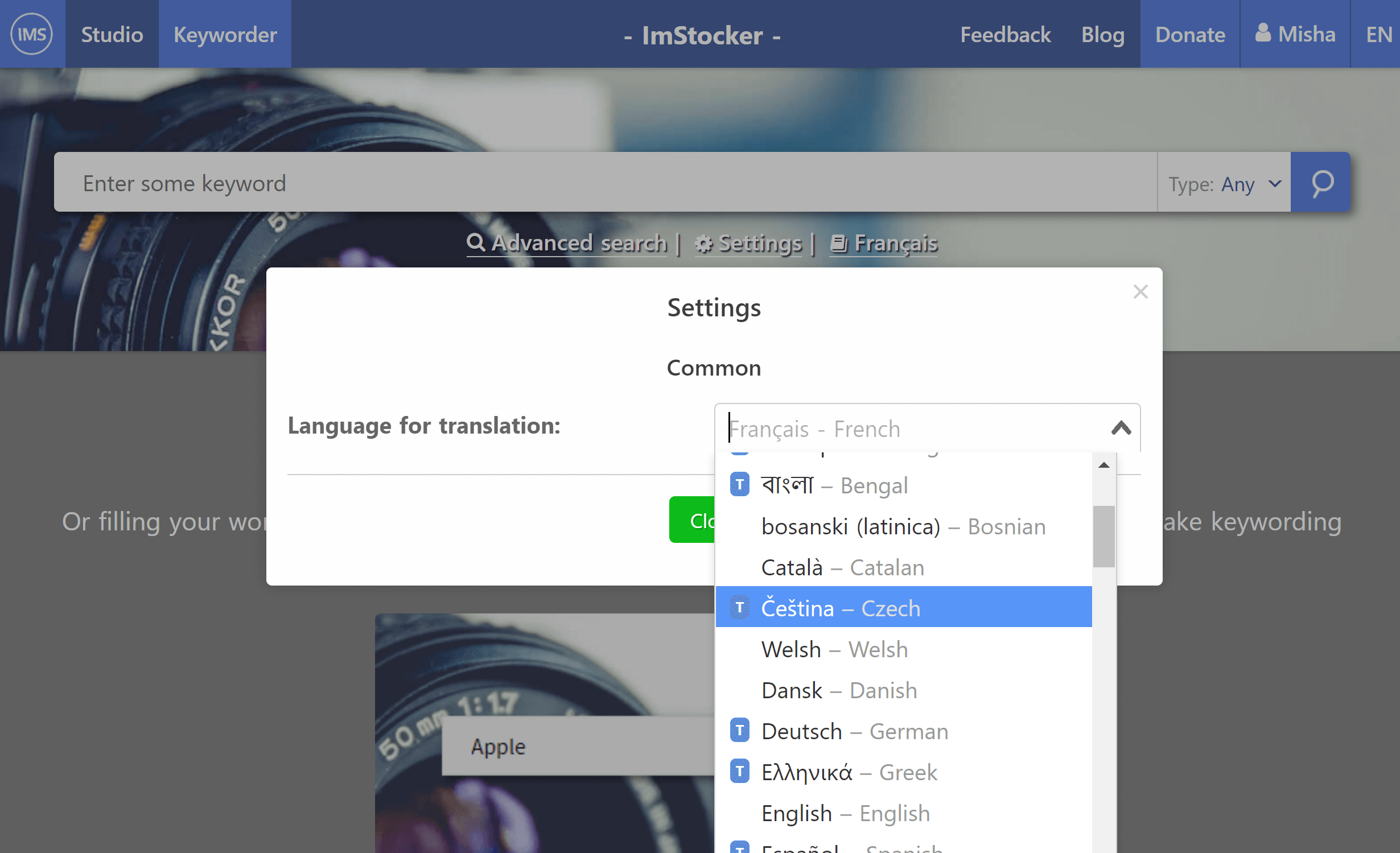 If it is marked with the icon

, then a dictionary for translating keywords and all the functions that we will talk about below are available for it. We now support 15 such languages:
Bulgarian
Bengal
Czech
German
Greek
Spanish
French
Indonesian
Italian
Polish
Russian
Thai
Turkish
Ukrainian
Chinese Simplified
If a translation is not available for your language, please write us a request to add it
After choosing the language, the translation will be available when you hover over the keyword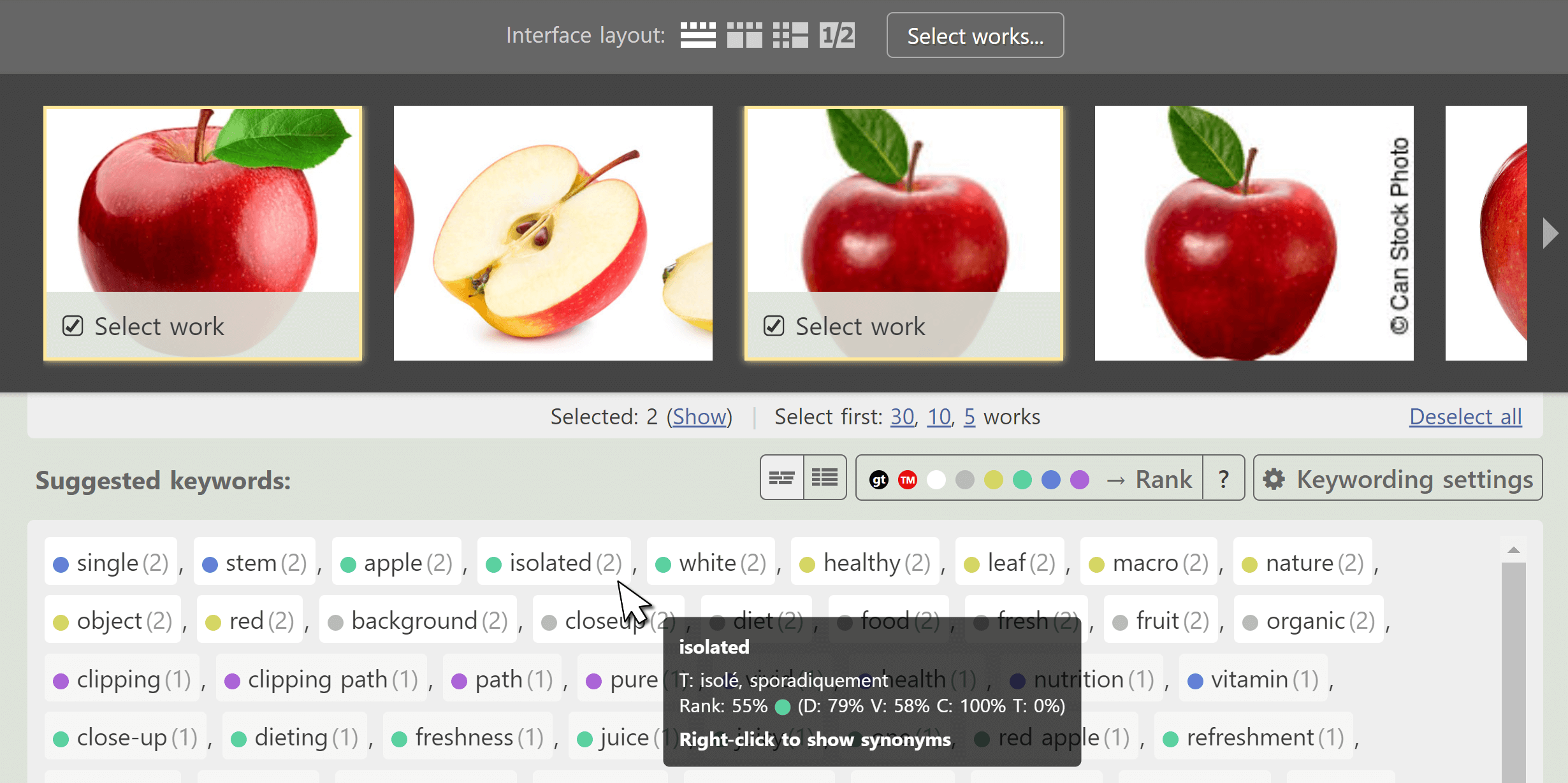 In addition, a new way of displaying keywords will become available - in the form of a table. It is turned on with a switch in the suggested keywords display settings block.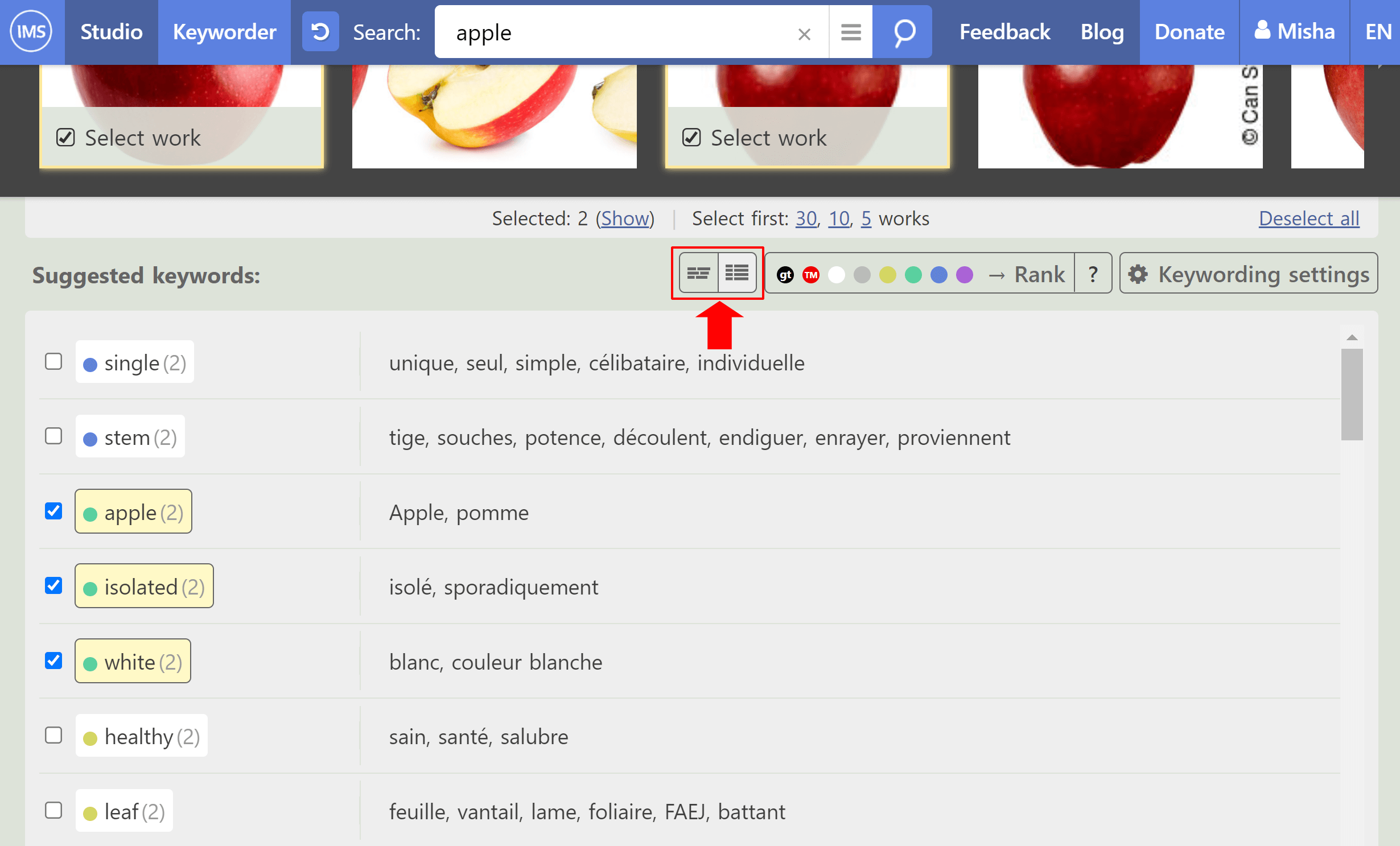 And there is more. Now you can type in keywords right away in your native language, we will try to find it in the dictionary and suggest it in the autocomplete list:

Try these features yourself at ImStocker Keyworder
In addition, the same function will soon be available in our ImStocker Studio application, which works directly with files and saves time when searching for keywords, organizing the folder structure and sending to microstocks.