Search bar improvements
1. Now you can clear content of search bar using X button:

2. ImStocker now remembers last of used search type (any, photo, illustration, vector or video). You can switch off this using "Remember last search type" setting
3. When you scroll down the page, search bar now is appearing on the top of the screen

Multiple keywords dragging
Now you can select and drag multiple keywords using "Ctrl" key

Quick template using
You can apply template using new button "+" in templates dropdown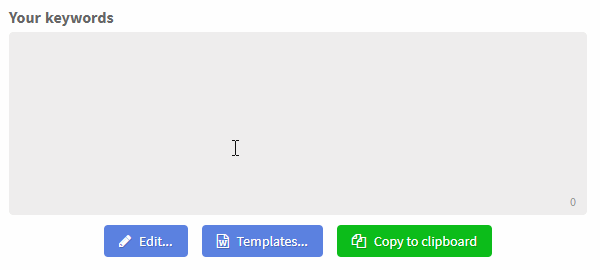 Default template
If you need to have some pre selected keywords, you can make some template to be default (in create or edit popup). Keywords of default template will be selected even after clearing of the form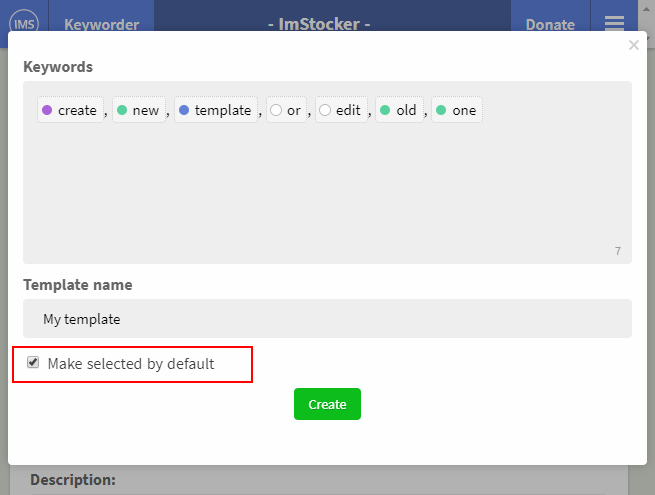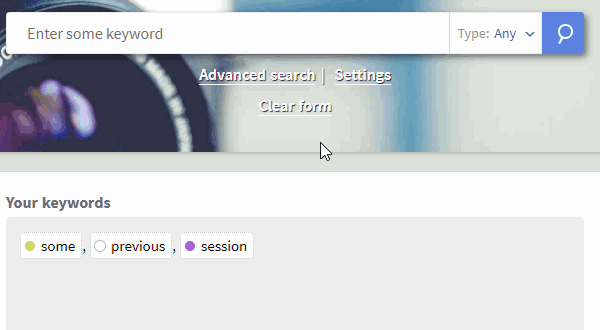 To many keywords notification
"Suggested keywords" and "Your keywords" areas now will be highlighted when you will pick more than 50 keywords

Try these new features here: IMS Keyworder!