Unlimited Submits
Long-awaited submissions... Now you can not only upload files to microstocks, but also immediately submit them. This will speed up your work and free up time for yourself and new creative feats. How to use them? Now let's show and tell.
Click on the green button in the upper right corner "Send files" (previously - "Upload"). A new "Submit" section has appeared in the dialog box that appears, here you can select microstocks to which you want to send the files. Don't be upset if you don't see them at first) To add them, click the button "Install submit plugin" right under the heading. When clicked, a new settings panel "Plugins" will open. Here you can install suggested plugins or add them from your local drive.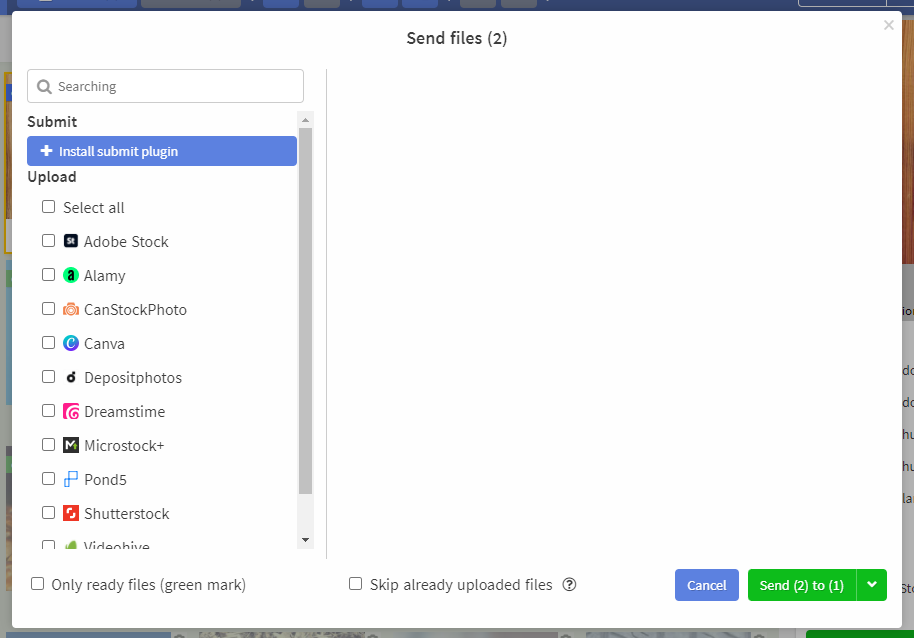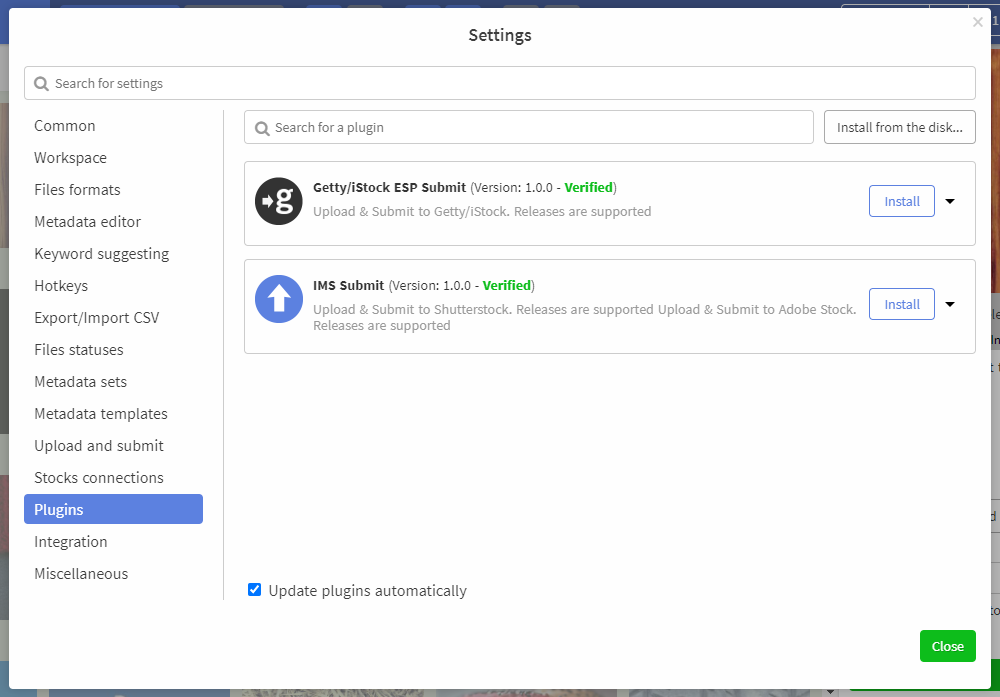 After installing the plugins, the corresponding microstocks with their own special settings will appear in the file sending dialog.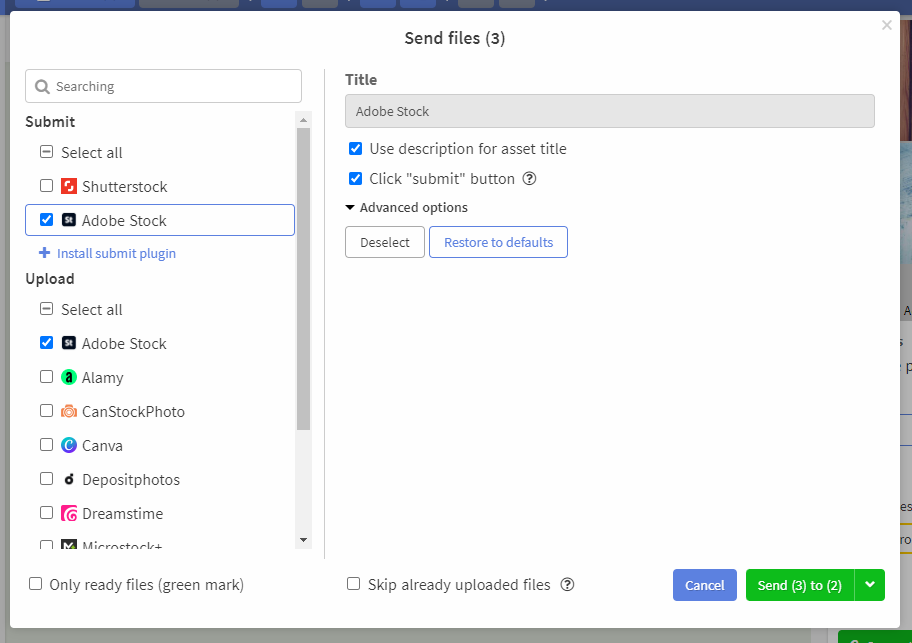 By default, when you send files, they will be immediately submitted, but if you want to have full control over the process, you can turn off the "Press the submit button" checkbox. Then, after uploading the files all their metadata will already be ready, and you will only have to make sure that everything is ok and press the submit button - the task is completed.
!!!Attention, Unlimited!!! IMS Studio values ??its users, knows that everyone is unique in their own way, and therefore provides unlimited submission. You can submit as much as you want at your own pace, reaching your best performance.
!!!Attention, Truly Unlimited!!! IMS Studio is an open platform, we have no restrictions not only on the number of submissions, but also on where to submit. Any user interested in web development can create their own plugin and add a new microstock. Yes, this is not a joke. We expect reciprocity, and invite you to participate in the development of plugins. To do this, write to us about your appointment and we will tell you where to start: https://t.me/imstocker_en - here we publish our news, https://t.me/imstocker_chat_en - and here you can ask a question or chat.
Improved uploading process
The principle of uploading to microstocks has changed dramatically. IMS Studio v2.0.0 gives its users a new superpower - full control over upload and submission. Now you can manage files at every stage of the uploading process.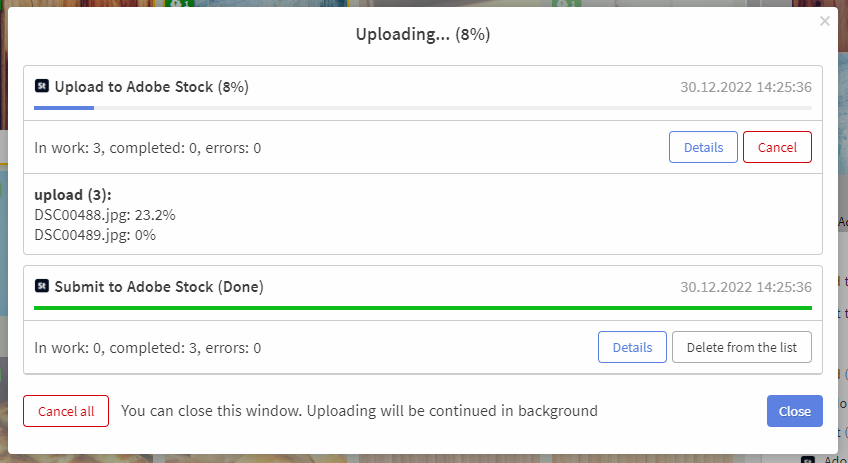 To find out what is currently happening with a file, just look at its tile. If a file is uploading or submitting to some microstock, an icon in the form of a spinning gear appears on top. If the file is waiting for the process - "watch" icon. Ah, right. A new status "Submit" has appeared in the form of a white cloud on a green background. This status is attached automatically upon submission. Icons do not cover the picture and make it easy to get information about the file. Pleasant use)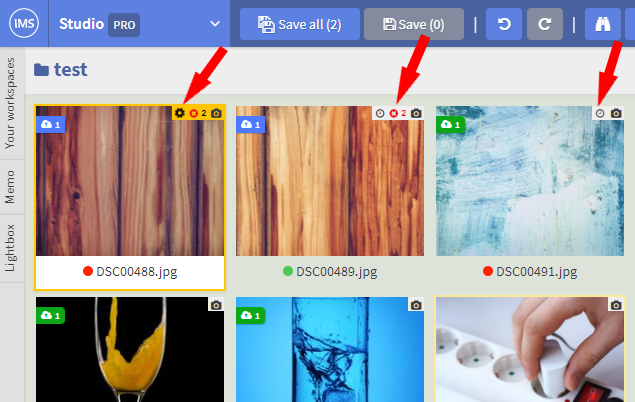 A new section "Processes" has appeared in the "Info" tab, which displays all the actions that occur with the file. Click on the process you are interested in, a dialog box will open where you can view detailed information on it, restart, cancel or delete the process, as well as save logs.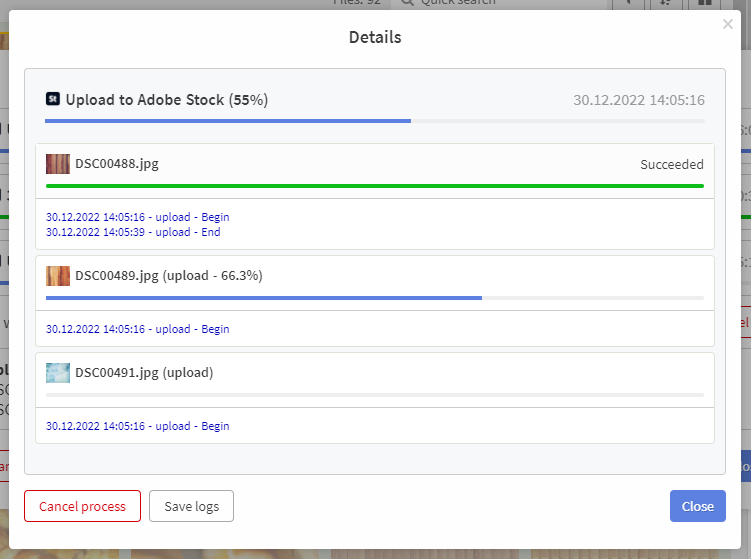 A new section "Upload and submit" has appeared in the settings. Here we moved all the settings related to sending files. We have added settings for the number of attempts in case of a failed upload (3 by default), FTP connection timeout (specify the amount of connection timeout) and some others. In addition, we have good news for you: Shutterstock now connects to FTP much faster.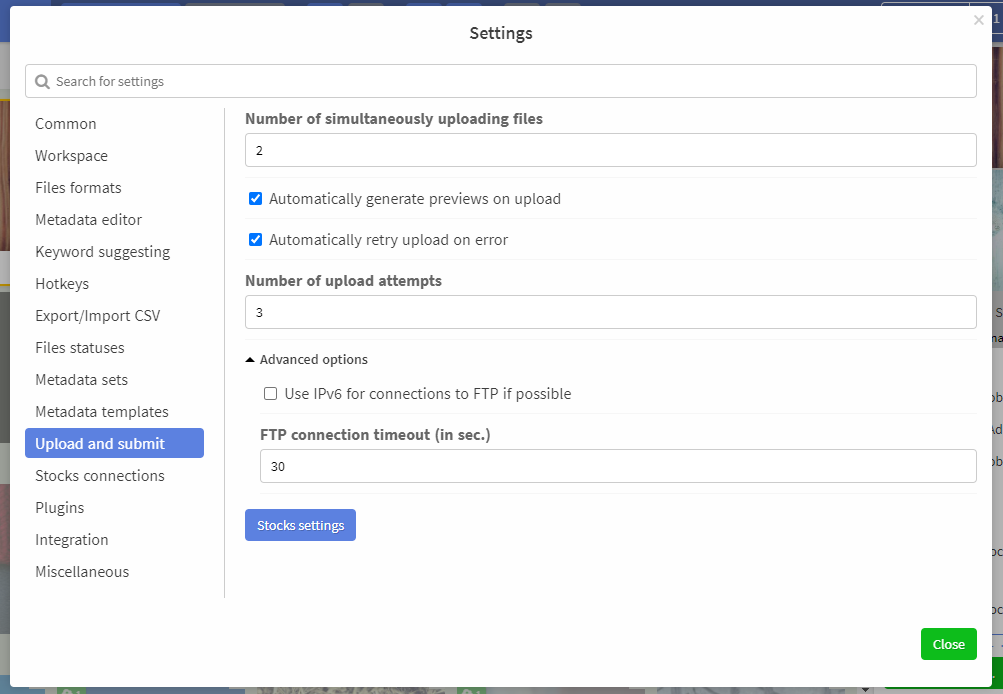 There are so many improvements that we couldn't do without a sequel... Very soon we will please you with a new story about IMS Studio 2.0.0. Have a happy New Year! We wish you success and good luck. We believe that your work will be appreciated and you will become the most sought-after microstockers. See you again)
P.S. Do not forget to subscribe to us on social networks (https://t.me/imstocker_en - here we publish our news, https://t.me/imstocker_chat_en - and here you can ask a question or chat, https://twitter.com/imstocker - twitter page) to be the first to know about the latest updates!